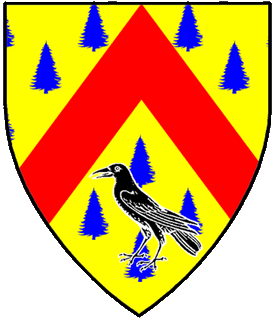 Garrathe Ravenswood
Or, seme of spruce trees azure, a chevron throughout gules and in base a raven sable.
Date added to Roll: March, 2002
Date Registered to Laurel: August, 1987

Source/Artist Credit: Frederic Badger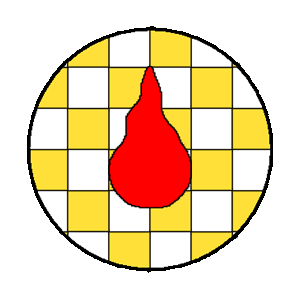 List of Kingdom Awards From the OP: Link to Entry (Garrathe of Ravenswood)
This entry is now on the new Kingdom of Avacal's roll of arms.
Please click here to view on Avacal's Roll of Arms.
Home Branch: Barony of Montengarde