Douglas Cameron of Skye
Per fess azure and vert, a bison's head cabossed between flaunches argent.
Date added to Roll: February, 2003
Date Registered to Laurel: October, 1992

Source/Artist Credit: Frederic Badger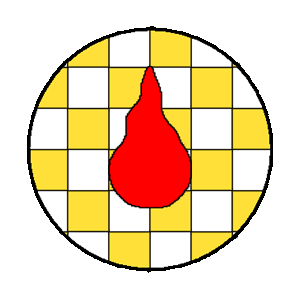 List of Kingdom Awards From the OP: Link to Entry (Douglas Cameron of Skye)
This entry is now on the new Kingdom of Avacal's roll of arms.
Please click here to view on Avacal's Roll of Arms.
Home Branch: Shire of Bitter End