Alfreada of the Lake
Quarterly gules and sable, an annulet Or charged in saltire with four mullets of four points counterchanged.
Date added to Roll: January, 2002
Date Registered to Laurel: March, 1986

Source/Artist Credit: Frederic Badger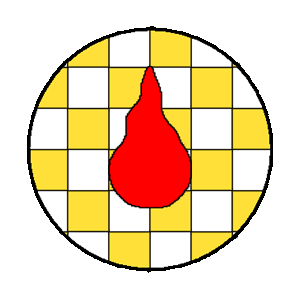 List of Kingdom Awards From the OP: Link to Entry (Aldreada of the Lakes)
This entry is now on the new Kingdom of Avacal's roll of arms.
Please click here to view on Avacal's Roll of Arms.
Home Branch: Barony of Montengarde